Game film: a tool that is used, or should be used, by every coach at every level of sport. It was important before COVID-19, and it's now more important than ever.
Game Film & How to Use It
Coaching Perspective
Film isn't just for games anymore. There was a time not too long ago when many coaches only worried about filming games and possibly obtaining scout film on future opponents. Technology has made it so that film is not only more accessible than ever, it's also easy to edit, mark, and send out to players. The highest-level coaches have integrated film review into gameday using tablets on the sideline to quickly review mistakes and identify strategy adaptations.
Going Offsides
A sports podcast powered by Fivestar
EP 102: Coaching Contracts and Jared Bernhardt leading #1 Ferris State
On this weeks episode of Going Offsides the guys discuss the LSU football situation and how D1 football contracts have gotten out of control.
Later in the show they discuss the success of Tewaaraton trophy winner turned D2 quarterback Jared Bernhardt.
Coaching Contracts
When the news broke that Ed Orgeron's contract would be terminated at the end of the 2021 football it came as a bit of a shock. Typically coaches are terminated after a loss, or due to one single obscene incident. In the case of Orgeron, he was let go due to an apparent collection of smaller indiscretions and on the heels of a ranked victory that brought his team back to .500.
What's astonishing isn't the salary amount, which is a story for another day, but it's the buyout clause that many of these coaches are getting. Yes LSU will be paying Coach O almost $17 million over the next 5 years, take a look at Jimbo Fisher's buyout, nearly $100 million. While his buyout only occurs if he's fired without cause, what world are we living in where this is a reasonable number?
Listen to the pod for our full thoughts.
Jared Bernhardt
When the best player in college lacrosse decided to delay his inevitable premier in the PLL for a football career, we weren't sure what to make of it. He hadn't played meaningful football since high school, and while football is in his blood we have to admit we're both astonished and excited to see how well Jared has done.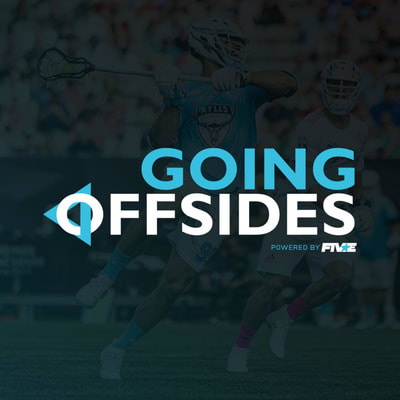 Search Results placeholder
For those of us who don't quite have the resources, the man power, or the desire to review film during a game, there is another way to take your team to the next level through film: start filming practice.
If you already do, then great – you're ahead of 90 percent of high school coaches and a lot of low-level college coaches. The advantages of filming practice are endless. Not only does it allow you to focus on coaching and skill development in real time, it also lets you look at the tendencies of each individual player and identify weaknesses that are often hidden due to sensory overload and the pure chaos that is running practice.
Film practice, watch it, take the good, the bad, and the ugly plays, and have a pre-practice film session of no more than 15 minutes to set the standard for the upcoming training session.
Recruiting Perspective
Film is everything, but it's also nothing. Your recruiting highlights are a way to get the attention of a coach and earn that initial contact, but after that, it loses most of its meaning. Once a coach has seen your film and has started the conversation with you, it's about selling yourself, your work ethic, your personality, and your academics. Film opens the door, but you have to be ready to walk through it.
A few tips for when you're putting together and using your film: get as much good film as you can so that you can be picky with your clips. Put a few jaw-dropping clips at the front of the reel to grab a coach's attention, but don't only focus on flash. Make sure you display substance in your reel (hustle plays, defense, etc.). Be forthcoming and put your GPA and test scores in the reel – you can't hide from it, they'll find out anyway, and you might as well be upfront.