EP 102: Coaching Contracts and Jared Bernhardt leading #1 Ferris State
On this weeks episode of Going Offsides the guys discuss the LSU football situation and how D1 football contracts have gotten out of control.
Later in the show they discuss the success of Tewaaraton trophy winner turned D2 quarterback Jared Bernhardt.
Coaching Contracts
When the news broke that Ed Orgeron's contract would be terminated at the end of the 2021 football it came as a bit of a shock. Typically coaches are terminated after a loss, or due to one single obscene incident. In the case of Orgeron, he was let go due to an apparent collection of smaller indiscretions and on the heels of a ranked victory that brought his team back to .500.
What's astonishing isn't the salary amount, which is a story for another day, but it's the buyout clause that many of these coaches are getting. Yes LSU will be paying Coach O almost $17 million over the next 5 years, take a look at Jimbo Fisher's buyout, nearly $100 million. While his buyout only occurs if he's fired without cause, what world are we living in where this is a reasonable number?
Listen to the pod for our full thoughts.
Jared Bernhardt
When the best player in college lacrosse decided to delay his inevitable premier in the PLL for a football career, we weren't sure what to make of it. He hadn't played meaningful football since high school, and while football is in his blood we have to admit we're both astonished and excited to see how well Jared has done.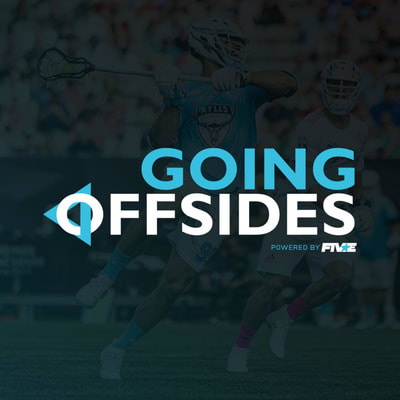 October 19, 2021
Going Offsides
October 12, 2021
Going Offsides
Search Results placeholder
Get Early Access
"*" indicates required fields